The guild has 4 mailing lists. One for studies and guild related news called "tiedotuskanava", another for job offers and company related news called "jobs", a third one for useful information for freshmen called "sate20" and lastly one for EESTEC related news called "eestec". You can join the mailing lists by sending an email to the following addresses:
tiedotuskanava+subscribe@satky.fi
-Studies, guild and university related news
jobs+subscribe@satky.fi
-Job offers and company related news
sate20+subscribe@satky.fi
-Useful information for freshmen
eestec+subscribe@satky.fi
-EESTEC related news
The subject and contents of the email don't matter.
FRESHMEN, join all the lists
Subscribing to a mailing list
By sending a message to one of the addresses above, you will get more detailed instructions on how to join. You can join a mailing list either by answering the mail you receive, or by following the link included in the mail/pressing the button in the mail. When joining by answering the mail, neither the subject or the contents of the mail matter. When joining by clicking the button, the reCAPTCHA bot recognition might give you some trouble, but simply try again if it fails the first time.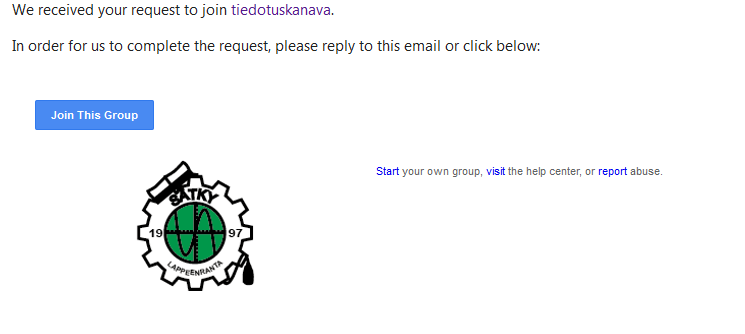 Please remember to log out of your google accounts when joining a mailing list. This way you will not link your google account to the mailing list. Instead you have the option to give, for example, your university email address. If you are simultaneously logged into multiple google accounts, this might result in an error.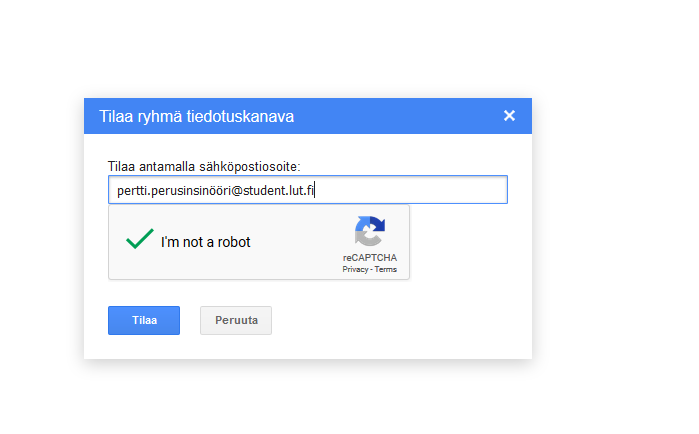 If you are having issues with joining a mailing list, please contact either puheenjohtaja@satky.fi or www@satky.fi
Unsubscribing from a mailing list
Send an email to mailinglist+unsubscribe@satky.fi, Ex. jobs+unsubscribe@satky.fi.
The subject and contents of the email don't matter.